Greenhouse system installer
Sainte-Hélène de Bagot

,

Canada
* Posittion offered in Canada only
Is this a position for you ?
 You like manual and technical workstations, using tools, working on site (excluding the decree, site card not required).

You are a team worker, have a good ability to understand technical situations, you are dynamic, punctual, eager to learn or already have significant experience in irrigation plumbing, electrical connection or mechanical assembly. You would be our ideal person. You have your electrician cards; it would also be an important asset. 

We offer additional in-company training !
We offer training on our equipment; we will support you to obtain your health and safety cards if you do not already have them. We can support you in obtaining first aid cards if you are interested.
Position 100% in company and on site

Expected start date : immediate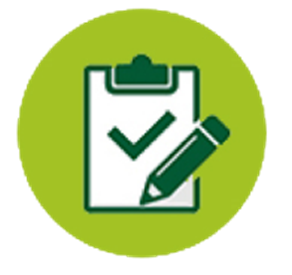 Tasks description:
• Install electronic and electrical equipment in greenhouses
• Make sensor connections (4-20mA / 0-5V / 0-10V, resistors)
• Installation of software in computers
• Install irrigation and injection systems
• Perform maintenance in greenhouses
• Diagnose technical or mechanical problems in greenhouses
• Communicate with customers by phone or email
• Work in the factory and travel to construction sites (sometimes a few consecutive days in remote areas)


Academic training
Minimum
•Secondary 5 general
Skills required
Have a valid driver's license and be able to get around easily

Interest in manual work

Electrical knowledge

Plumbing knowledge

Ability to diagnose technical or mechanical problems
Have good numeracy and math skills
Able to work in a team
Be comfortable working at heights
Be dynamic and have an ability to communicate
Ability to document his work on a computerized platform
Ability to handle a minimum load of 25Kg

Interesting additional skills
Bilingual (French/English)

5 years of experience as an electrical or electronic system installer

10 years of experience as an electrical or electronic system installer

Academic training in electricity or electronics at college level or journeyman electrician
Computer skills: networking, software installation
Know the field of greenhouses and especially climate management and irrigation
Knowledge of products related to greenhouse cultivation
Knowledge of Argus Controls software
Love programming

Advantages

Vehicle (pick-up) can be provided during works
Opportunities for learning and advancement
Continuous training
Group Insurance

Schedule
Flexible! 
Monday to Thursday 8h-17h

Friday 8h-16h

Lunch 12h-13h
Hours on site : may vary
Full time : 39h / week
Location: 80% on customer site
20% in company
Salary
$18 to $28/h
(according to experience and qualifications)

+ attendance bonus of $1/h
+ site bonus of $3/h
+ reimbursement of travel and accommodation expenses depending on the location of the work