Sales agent
Sainte-Hélène de Bagot

,

Canada
* Position is offered in Canada only
Is this a position for you ?
The sale agent is representing our product line in a specific territory.   If you get experience in the greenhouse industry.  If you have contact and knowledge about some of our product line.  This position could be for you.
A sale agent is getting commission on sales, Groupe Horticole Ledoux, does have the tools and team to help to promote and support you.  The territory defined become yours and all sales of the product line defined completed on the territoty become part of your incomes.  No regards of the channel, It could be completed by you directly, by our team ou trough the website.
The sales agent position is perfect for hard worker having good skill to develop contact and interested in having  their own business, making their own choices. 
We offer training.
We will first train you to integrate our system and tools.  Then, we can help you to know more about our product line in  order to helps you support your own customers.
Position 100% remote
Expected start date : immediate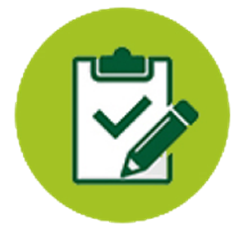 Tasks decription:
Establish relationship with customers in your area
Help about logistic in order to mimize cost of sales for customer (freight -  custom brokerage and others)
Introduce Groupe Horticole Ledoux to sale supplies.
Introduce Groupe Horticole Ledoux for projet as; control , irrigation etc...
Manage the direct connection between our team of experts, our agronomists, your customer and our products
Answer questions, complaint of customer in your area
Academic training
college or better
Studies specialized in greenhouses

Training at the agronomic or biological level linked to university level

Skills required
Have a good level of knowledge in greenhouses
Have above average math skills
Be dynamic
Have good self-confidence
Can work with a team (sharing everyone's knowledge to find solutions for our customers)
Being good to establish business relationship
Having specfic knowledge on some of our product line
Good knowledge of Microsoft Office suite
Computer skills, our company being highly computerized
Interesting skills required
Perfectly bilingual (English/French)
Have experence in the design of greenhouse systems for customers for at least 3 years
Knowledge of equipment and products related to greenhouse cultivation
Technical knowledge in plumbing
Technical knowledge in electricity
Technical knowledge in mechanics
Technical knowledge in chemistry (fertilizer)
Knowledge of Spanish
Pleasant personality to be around
Experience in product development
Experience at least 5 years in the sale of greenhouse products or in the maintenance of greenhouse equipment
Experience at least 10 years in the sale of greenhouse products or in the maintenance of greenhouse equipment

Advantages
Training possible
Full control on worklife
Schedule
Your own schedule
*****
Salary
Commisision
 base 
(Based on product line)