Technical sales
Sainte-Hélène de Bagot

,

Canada
* Position is offered in Canada only
Is this a position for you ?
You have experience in the field of greenhouses.  Whether as a service technician, sales or production technician.  You have an interest in supporting producers to solve the problems they face by offering them the right products or by designing adequate systems for their needs.
You could be our ideal candidate.
We offer additional in-company training.
Our company is highly specialized in greenhouses, we have interesting positions to offer that require strong technical knowledge.  If you have the interest and already have a solid base, we will offer companies and invaluable additional wealth of knowledge.
Position 100% in business, or partially in business
Expected start date : immediate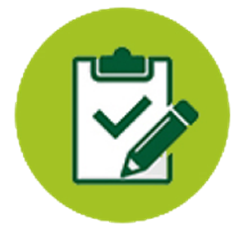 Tasks decription:
Solve production problems of our customer
Design systems needed for production
Advise our partners and provide them with the products justified for their production.
Support producers in their approach to supplying goods
Manage the direct connection between our teach of experts, our agronomists, our customer and our products
Academic training
Secondary 5 or better
College training specializing in greenhouses

Training at the agronomic or biological level linked to university level

Skills required
Have a good level of knowledge in greenhouses
Have above average math skills
Be dynamic
Have good self-confidence
Can work with a team (sharing everyone's knowledge to find solutions for our customers)
Be able to get by in English
Be fluent in French
Good knowledge of Microsoft Office suite
Computer skills, our company being highly computerized
Interesting skills required
Perfectly bilingual
Have experence in the design of greenhouse systems for customers for at least 3 years
Knowledge of equipment and products related to greenhouse cultivation
Technical knowledge in plumbing
Technical knowledge in electricity
Technical knowledge in mechanics
Technical knowledge in chemistry (fertilizer)
Knowledge of Spanish
Pleasant personality to be around
Experience in prouct development
Experience at least 5 years in the sale of greenhouse products or in the maintenance of greenhouse equipment
Experience at least 10 years in the sale of greenhouse products or in the maintenance of greenhouse equipment

Advantages
Opportunities for learning and advancement
Continuous training
Group Insurance
Work-family balance
Schedule
Monday to Thursday 8h-17h
Friday 8h-16h
Lunch 12h-13h
*****
4 or 5 days a week to discuss
(31 or 39h / week)
Location: 0-100% in company

0-100% in telework
The telework option is only available for resources with experience. An inexperienced resource can gradually transition to telework as their knowledge and autonomy increase.

Salary
$20.50 to $35.50/h
(according to experience and qualifications)
+ $1/h attendance bonus